Discover the new Taber® Rotary Abraser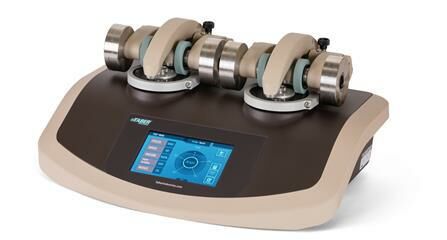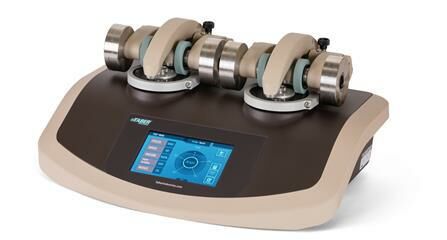 Used to evaluate a material's resistance to wear, a flat specimen is mounted onto the Rotary Abraser turntable platform that rotates on a vertical axis. As the turntable rotates, contact of the specimen against the sliding rotation of two abrading wheels cause wear while a vacuum system removes loose wear debris during the test. The resulting abrasion marks form a pattern of crossed arcs in a circular band that cover an area approximately 30 cm² .
Discover the Taber® Rotary Abraser Model 1700/1750
Taber® Rotary Abraser - Wheels
Taber® Grit Feeder model 355
The Grit Feeder, model 355 is a instrument used in conjunction with the Taber Abraser. During testing, abrasive grit particles (e.g. aluminum oxide) are uniformly and continuously distributed onto the specimen surface at a specified rate.
Read more about the Grit Feeder - Model 355
Ask your question | Request your quote
Our expert will answer all your questions by email or will call you back
Here you can find your personal contact for your question or fill in the contact form.